EXCLUSIVE OFFER ON SLEEP BURN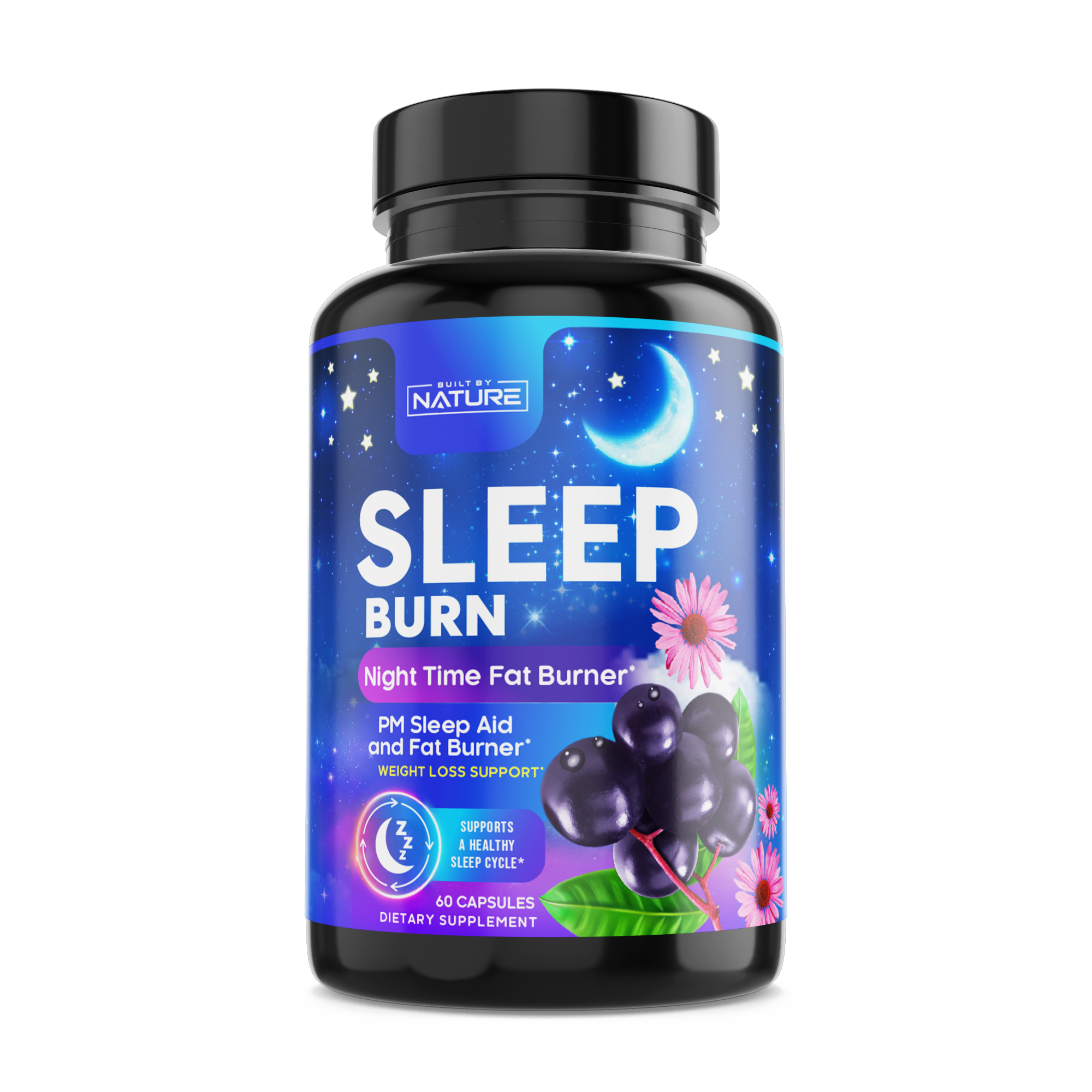 EXPERIENCE DEEP SLEEP WHILE BURNING FAT
EXPERIENCE DEEP SLEEP WHILE BURNING FAT
Sleep Burn - Premium 2-in-1 Night Time Fat Burner and Sleep Aid

The Best Ingredients for Effortless Deep Sleep and Fat Burning

Premium 2-in-1 Sleep Aid and Fat Burning Formula

Supports your Sleep and Weight Loss

Works for Men and Women, Take two (2) capsules before bedtime

Made in the USA in a cGMP certified facility

Built By Nature's Sleep Burn supplement is a premium 2-in-1 Sleep Aid and Fat Burning formula with extra strength sleep supporting and fat burning ingredients to naturally support your sleep and weight loss. For men and women, take two (2) capsules 30 minutes before bedtime. Made in the USA.

Fast and Free Shipping for all orders over $49 from our Utah warehouse.

100% Money Back Guarantee

If at any time within the first 90 days after purchase you are not completely satisfied, we will refund your money, no questions asked.

100% Natural - Best Quality

We only use the highest quality natural ingredients, proudly made in a NSF, cGMP certified facility in Utah, USA.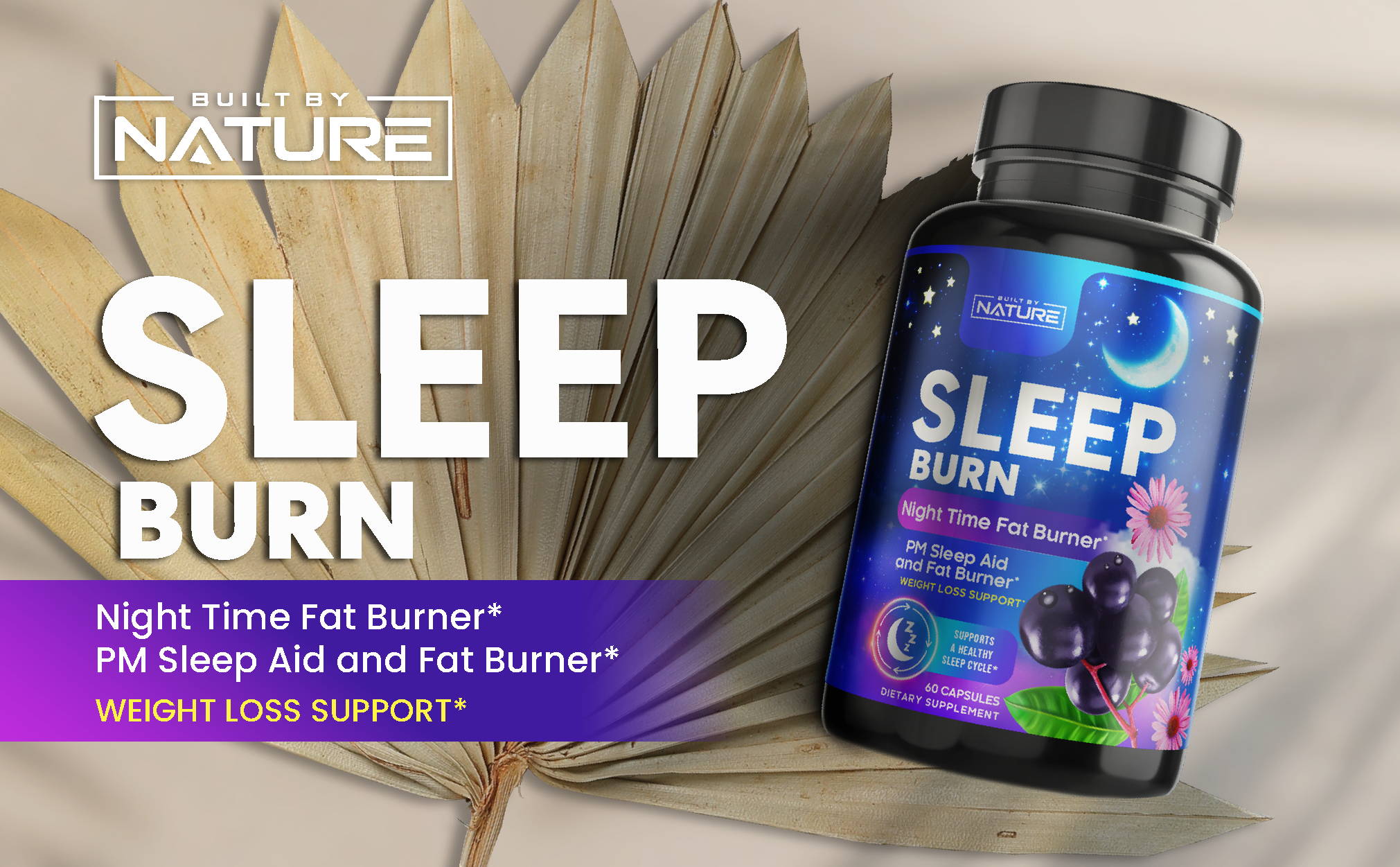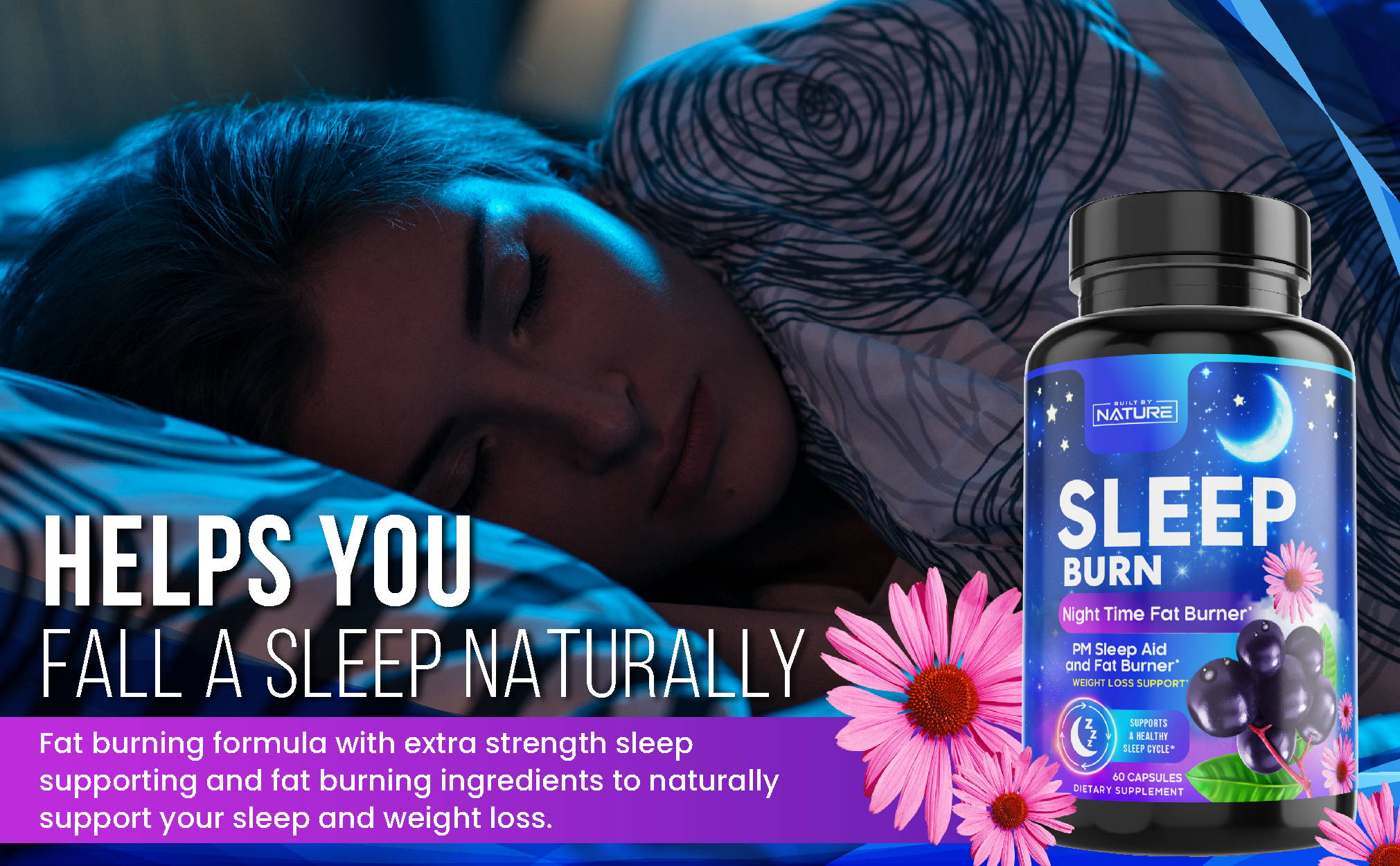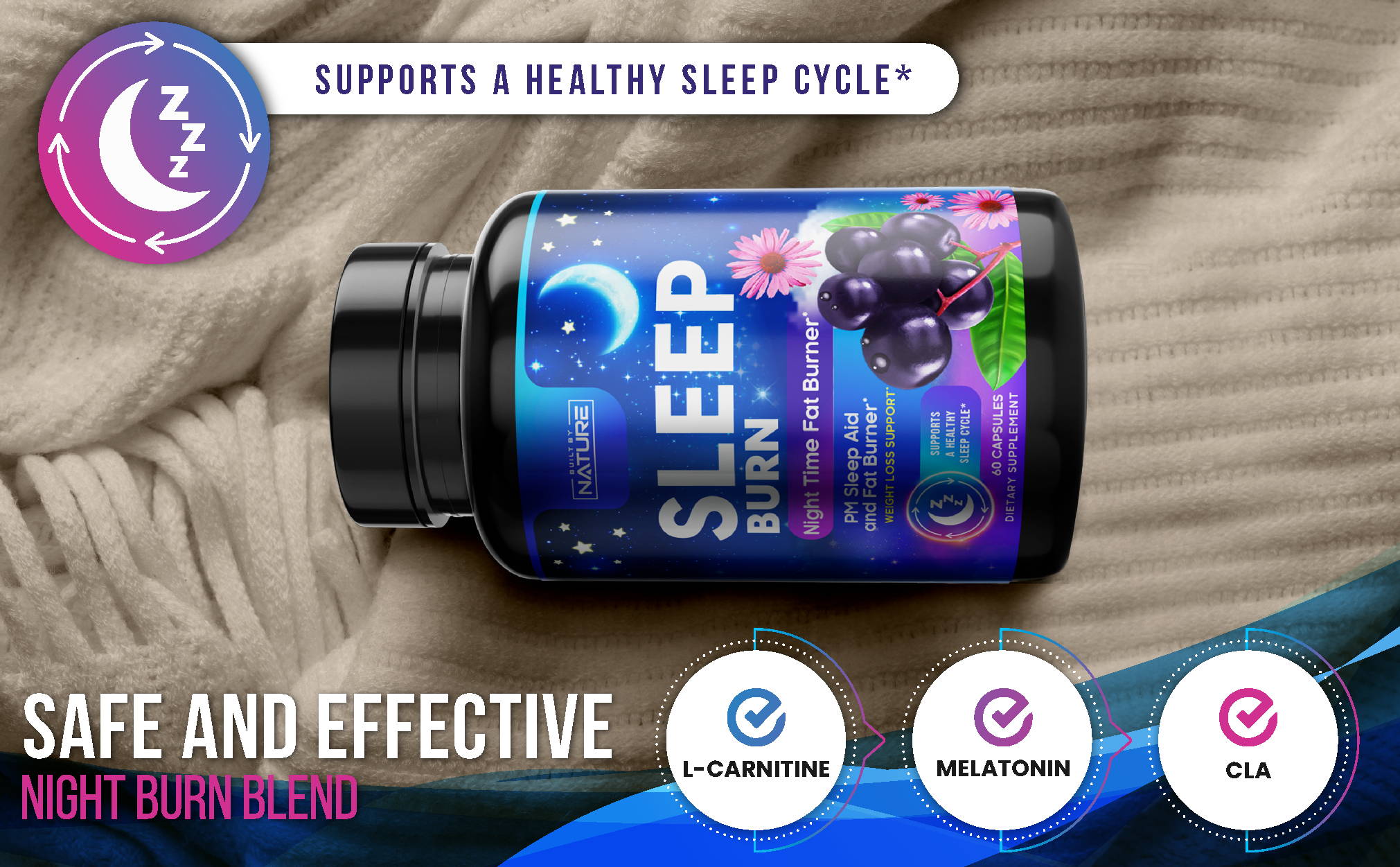 Our Amazing Customers Talking About Sleep Burn
So far, so good!
I'm very pleased that this product is working for me. I'm honestly sleeping better and I'm happy to report I've dropped 3 pounds already! So far, this product does what it says it'll do.

Works fr
I was skeptical at first but bruhh it works. I get full really easily now and it does help you sleep. I don't need to eat as much and I did end up losing weight. I've lost 10lbs in a month. Be patient and wait for results also is a big key.

I've lost 5 lbs in 4 days! First things first, I highly recommend these!
I just had a baby less than 2 months ago and went to the doctor on 05/05/2020 and I weighed 165.5 and I started taking these pills that night, well today, 05/09/2020, I am 160.2
There's not much of a flavor and they are really easy to swallow.
They also help me sleep much better at night and I wake up feeling refreshed even if I only get 4-5 hours of sleep. Which is nice since I have a toddler and a 2 month old!
I already feel much better not only physically, but mentally as well.
But I have also changed my diet to eating healthier and that has helped quite a bit as well!

All I can say is WOW!!!
I admit, I was skeptical of this product at first but it has absolutely delivered amazing results and then some! Not only have I lost weight literally overnight, but I am also getting the best sleep I have ever gotten, with absolutely zero morning after "hangover" like with other sleep products. I wake up each morning refreshed, with a clear head, and best of all, with a flatter stomach than the night before!!! I HIGHLY recommend this product - please try it for yourself, I promise you will be amazed at the results! I can't wait to reorder!

Can't find your question?
Call us 801-926-6709
Email us support@builtbynature.com
How many servings in one bottle?
30 servings per bottle. Each bottle contains 60 capsules, 2 capsules per serving.
How safe is this product and who can take it?
This is a natural product and safe for men and women 18-65+ years old. Disclaimer: Consult a doctor before taking any supplement.
When/how do I take Sleep Burn?
Take two (2) capsules 30 minutes before bedtime.
What kind of results can I expect?

Sleep Burn will help you fall asleep faster and stay asleep longer. It will also boost your metabolism helping you burn more calories, reduce cravings and support your mood. Resulting in you feeling more rested and losing more weight.
Sleep Burn is proudly made in a NSF, cGMP certified facility in Utah, USA.
What are the ingredients?
Here is a complete list of every ingredient in Sleep Burn: Vitamin D, Niacin, Magnesium, White Kidney Bean, Green Coffee Bean, L-Theanine, L-Carnitine, L-Tryptophan, CLA, Ashwagandha Root, Valerian Root, Lemon Balm, Passion Flower Extract, 5-HTP, Melatonin. Other Ingredients: Gelatin Capsule.
How long will it take for me to get my order?

All orders are shipped fast from our warehouse in Bluffdale, Utah. Once shipped, you will receive a tracking number via email you have provided. On average packages are delivered in 3 to 5 days.
How do I get a refund if I do not love the product?
We are confident you will love Sleep Burn, however if you are unhappy please contact us at any time for any reason within 90 days after your purchase and we will send you a free return label to start the return process and get you your refund. 100% Satisfaction Guaranteed
This has ingredients like Green Coffee Bean and L-Carnitine etc, would those not keep me awake?!
These are effective ingredients commonly found in energy drinks and fat burners and are apart of the "burn" portion in our Sleep Burn formula known for "boosting energy". However, the Green Coffee Bean is decaffeinated and the L-Carnitine contains no caffeine thus they will not keep you awake, only help with fat burning.
READY TO BURN FAT WHEN YOU SLEEP?!
Order Sleep Burn Before Time Runs Out